Choosing the right paver driveway installation company in Long Island, NY can be a daunting task. With so many options available, it can be overwhelming to decide which company to trust with your project. Whether you're looking to repair or install a paver driveway, it's important to choose a company that has the expertise, experience, and professionalism to get the job done right.
All Seasons Paving and Masonry is the top-rated paver driveway installation company on Long Island. With over 20 years of experience, our team of professionals offers impeccable workmanship and superior customer service. We use only the highest quality materials to ensure a job that is built to last. Our attention to detail and commitment to excellence have earned us a reputation among businesses and homeowners alike as the go-to Asphalt, Paving and Masonry experts on Long Island. Whether you are looking for a paver driveway, paver apron, paver walkway, All Seasons Paving and Masonry has the expertise and resources to complete your project in a timely and cost-effective manner."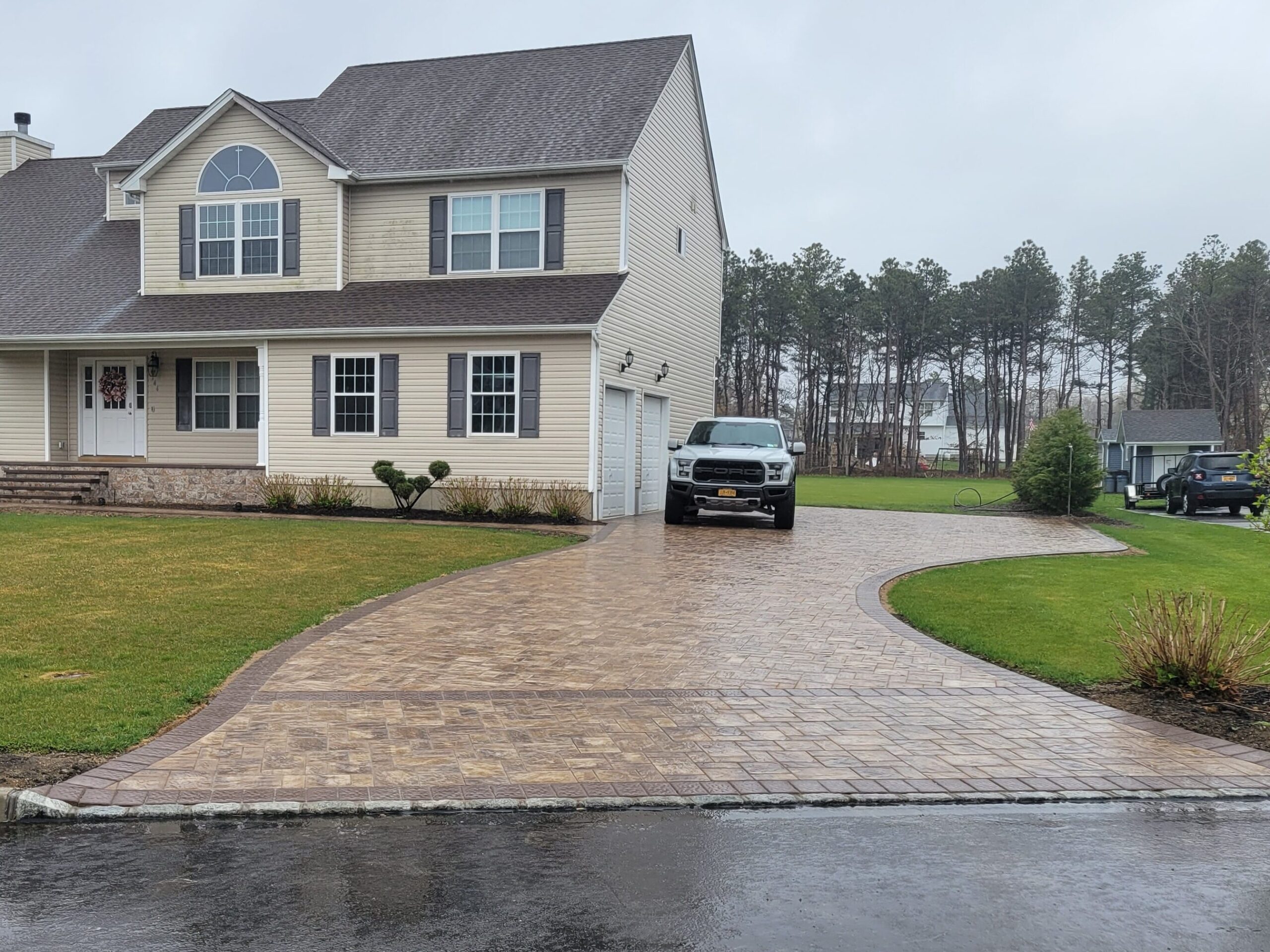 Why Consider All Seasons Paving and Masonry?
All Seasons Paving and Masonry is Long Island's premier provider of asphalt, paving and masonry services, offering decades of expertise and experience in the industry. Here are some reasons to consider us:
1. Reliable and experienced team of paver installation experts
2. Premium quality pavers used for all projects
3. Professional and prompt customer service
4. Affordable pricing for all paver projects
5. Satisfaction guarantee for all services provided
Paver Driveway Installation
Paver driveways offer a multitude of aesthetic and financial benefits that make them an excellent choice for homeowners. The beautiful design options available with pavers allow for endless customization possibilities, creating a unique and attractive entrance to any property. Additionally, pavers are durable and low-maintenance, providing long-lasting beauty and functionality. From a financial standpoint, paver driveways offer a high return on investment, as they increase property value and curb appeal. Pavers also require minimal upkeep, saving homeowners money on repairs and replacements. Overall, the aesthetic and financial benefits of paver driveways make them a smart investment for any property owner looking to enhance their home's appearance and value.
All Seasons Paving and Masonry has earned a reputation as a leading provider of high-quality paver driveway installations on Long Island. Their skilled team of experts utilizes top-of-the-line materials and equipment to deliver beautiful and durable driveways that enhance the overall aesthetics and functionality of any property. With years of experience in the industry, All Seasons Paving and Masonry has developed a keen eye for detail and a commitment to excellence that is evident in every project they undertake. Their dedication to customer satisfaction and superior craftsmanship has made them a trusted name in the industry, and a top choice for homeowners looking to transform their properties with stunning and functional paver driveways.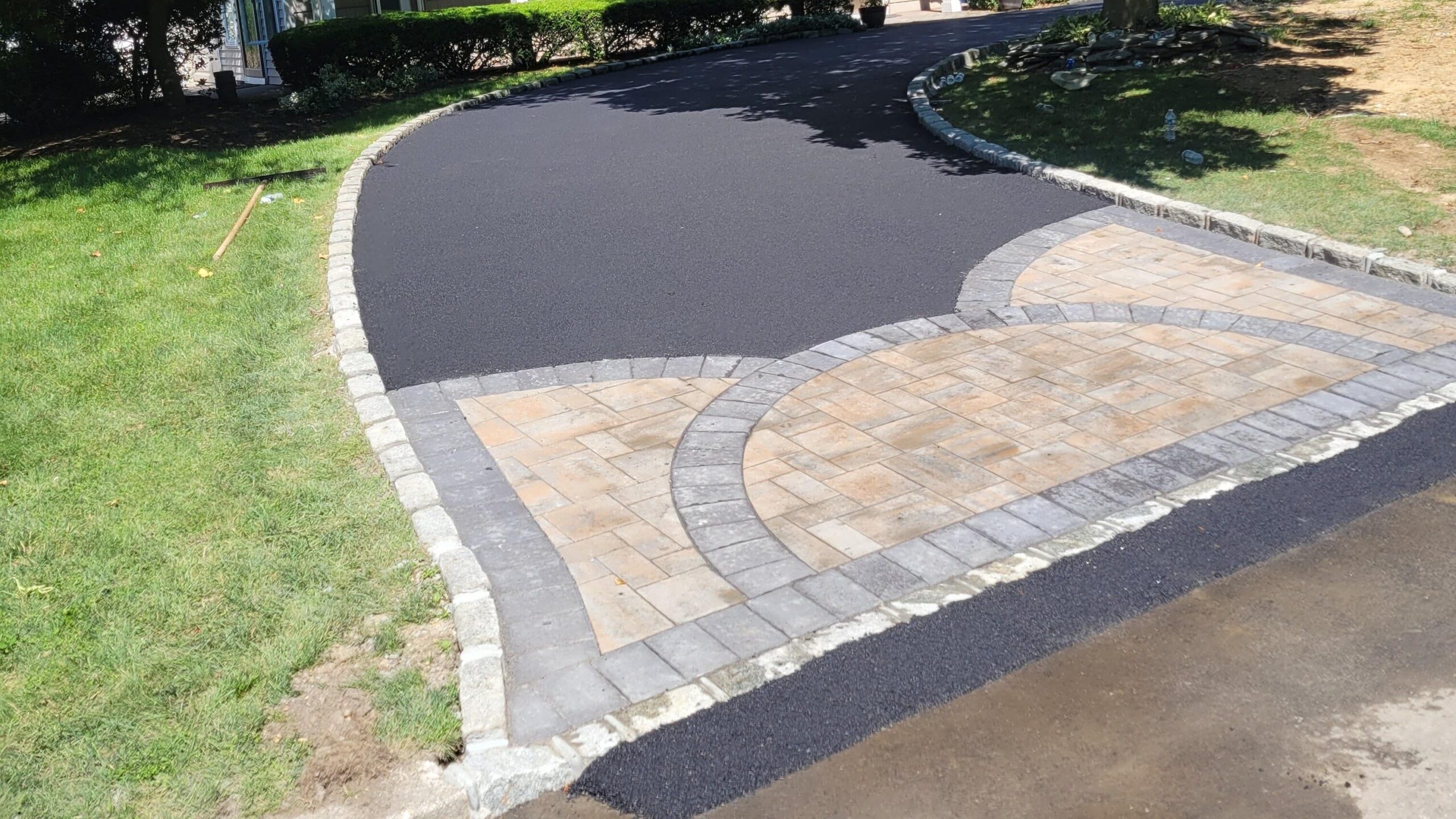 Paver Driveway Apron Installation
Paver driveway aprons can enhance the exterior aesthetic of a home and add to its overall value. These durable and stylish additions provide a smooth transition from the street to the driveway and can be customized to match the existing landscape design. Paver driveway aprons are available in a wide variety of colors, shapes, and sizes, allowing homeowners to choose a unique and personalized look that complements the style of their home. Additionally, they can also improve the functionality and durability of driveways, making them safer and more convenient to use. Overall, investing in a paver driveway apron is a smart way to increase the appeal and value of any home.
All Seasons Paving and Masonry has a long-standing reputation for delivering reliable and high-quality paving and masonry services to clients throughout Long Island. The company has been successfully installing paver driveway aprons for decades, utilizing only the finest materials and employing skilled professionals to ensure every project meets their clients' specifications. The team at All Seasons Paving and Masonry takes great pride in their work, striving to exceed customer expectations with each job they undertake. With their exceptional attention to detail, commitment to excellence, and extensive experience in the industry, it's no wonder why All Seasons Paving and Masonry is the go-to choice for paver driveway aprons in Long Island.
Finding a professional paver driveway installer can be overwhelming. We ask that you review our website, reviews and then call for a free consultation. We have many 5 star reviews for our paver driveway installation work and hope you'll be our next. Contact us today!