Retaining Stone Walls
Using stones to break the monotony of your outdoors space is a practice that began long ago. However, the modern ways in which it is carried out has the capacity to add immense beauty aside from the functionality that is always sought. There are numerous, ingenious ways that All Seasons Paving and Masonry uses to bring out the aspects of functionality and aesthetics through Long Island Retaining Stone Walls in your backyard.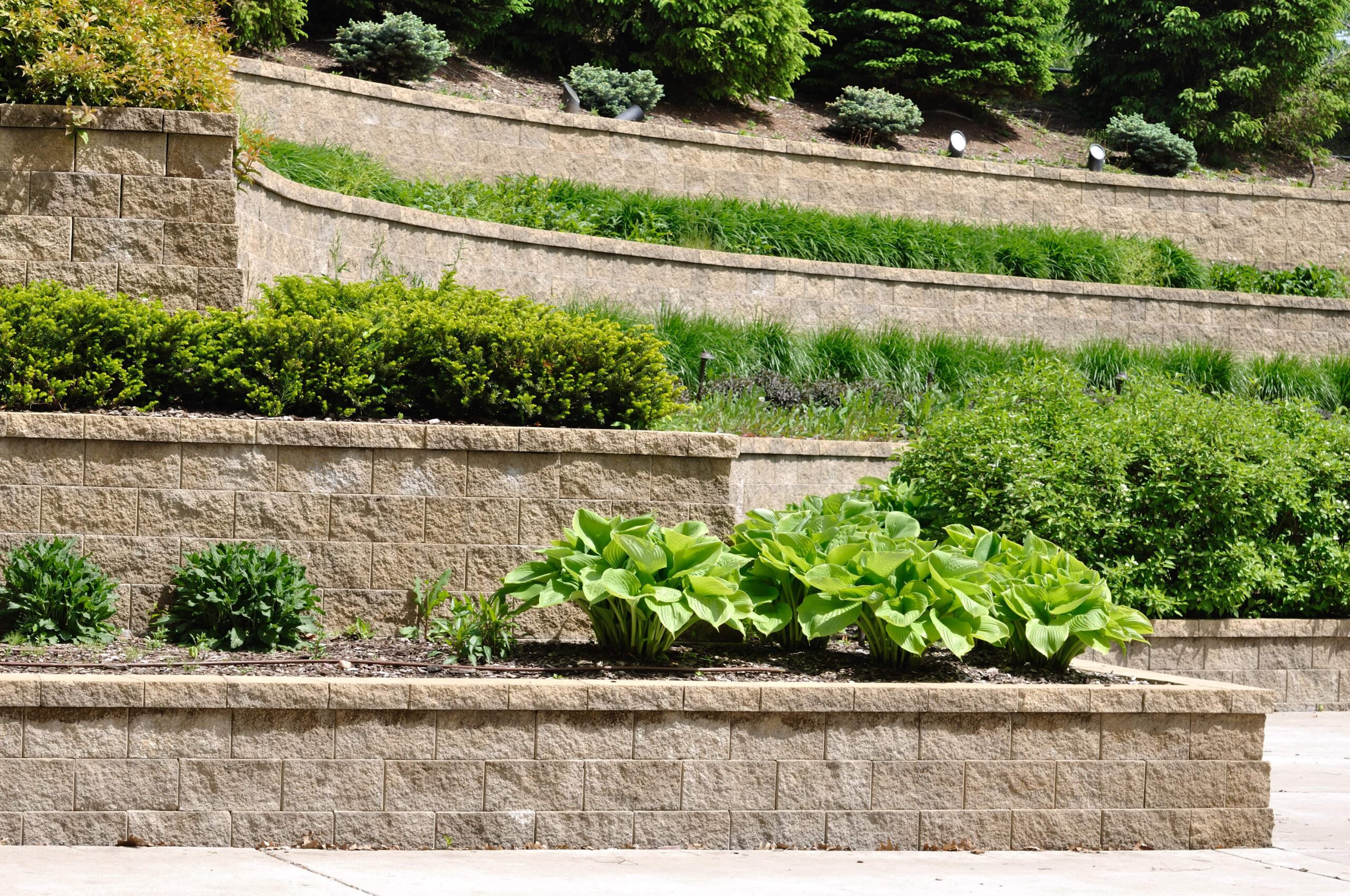 Stone walls do play a huge role in landscaping ventures. Long Island Retaining Stone Walls work to make an environment more comfortable and useful towards various functions. With competent stone walling, your backyard will become more than just the open space that it seems to be. You will be capable of creating a harmonious link between the design of your house and the environment. For instance, you can rely on stone walls to create the perfect flower beds that have been raised to a height that is ideal for the compound. These walls also provide a perfect, creative means of adding a bit more comfort to your patio.
At All Seasons Paving and Masonry, we propose a range of artistic stone wall designs that will complement the main structure in the compound and the general environment. We give your yard extra sitting space with carefully positioned stone walls; these can even be made in the form of benches!For functionality sakes, you can even have fireplaces built in the form of stone wall in the open. In this way, you can do a lot more things outdoors; and do them a lot more comfortably! Indeed, with a proper, well-synchronised design, you can create an attractive layout design whose features resonate well with each other. You can build your stone wall with a small pond or fountain or even opt for a stoned wall complemented by a gate. Hosting parties outdoors with a backyard decked in such stone wall features will be more fun and much easier!Aside from the enhanced functionality of your backyard that is contributed to by the use stone walls in landscaping, the beauty of your surrounding is not left to chance either! With creative use of masonry materials in landscaping, you can be sure that the aesthetic value of your property will be greatly buoyed. Carving paths with the use of stone walls will bring in unique beauty to the compound. At the same time, sitting areas do not just have to be that; they are made to incorporate a quality of beauty in them as well!
At All Seasons Paving and Masonry we do not look at retaining walls as being just the landscaping elements to protect the property from soil erosion. Retaining walls also play a critical role of making the backyard a lot more attractive. Depending on the design of the wall as well as the particular stone material in use, you can be sure that the overall value of your home will be enhanced by addition of such features. All Seasons Paving and Masonry exists to help you achieve just this!